History of Antarctic Exploration
Some examples from the heroic age of Antarctic postal history:
The first official letter from Antarctica recognized in the study of the Antarctic region
Captain Charles Jonathan Winship writes to his father (manuscript) from Potter Cove, the South Shetlands on 21 February 1821 that he arrived at O'Cain Harbor (named after his ship) earlier to begin sealing.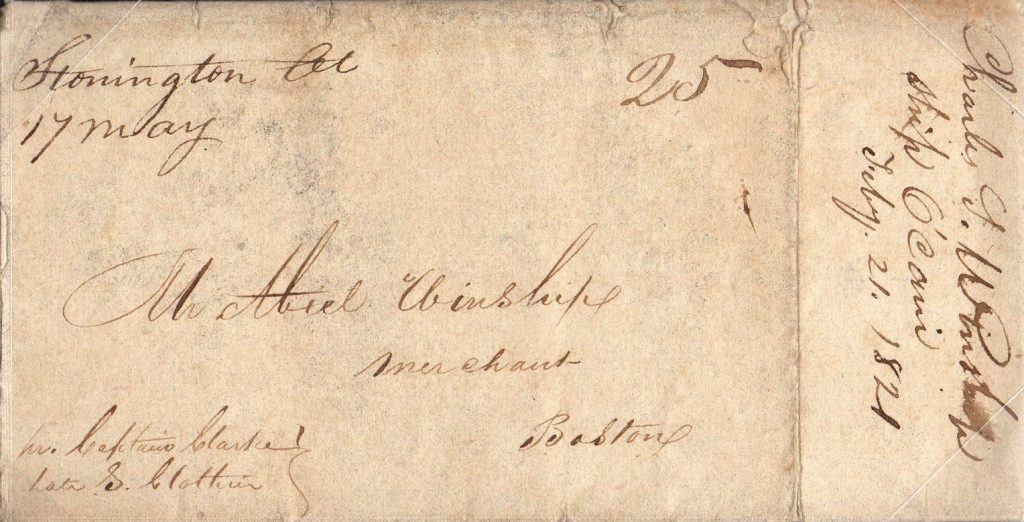 There will also be material from the French polar explorer Dumont d'Urville who helped to confirm the discovery of the Antarctic continent.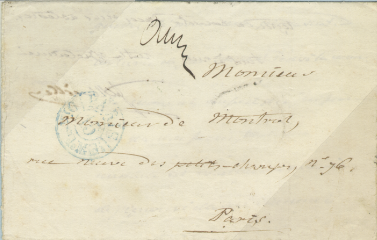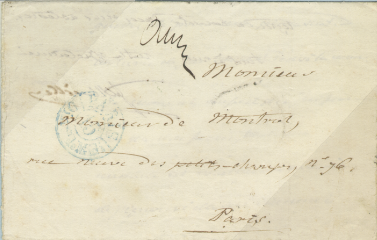 Dumont d'Urville with two ships (Astrolabe and Zélée) went to Antarctica twice during a three-year scientific voyage to the South Pacific (1837-38, 1839-40).
1838-42 "Wilkes Antarctic Expedition" (USA)
Expedition Commander Charles F. Wilkes writes a folded letter to his wife in Washington, DC (February 20, 1842). He announces that a long scientific study in the Pacific will follow after exploring Antarctica and announces that he will return to the United states soon.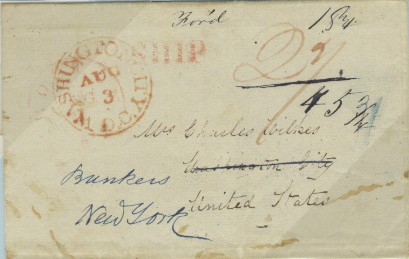 Englishman James Weddell – research and seal expedition in Antarctica (1822-24).
In February 1823 he reached 74 degrees South. It was the furthest south ever and today this sea is named after him.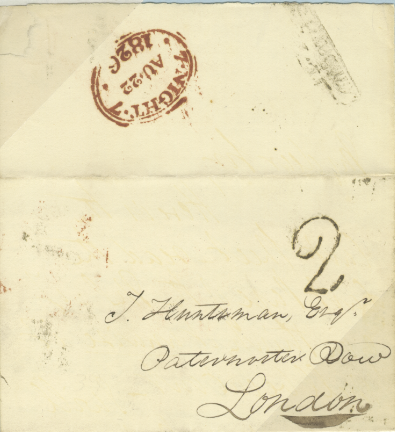 1839-43 "British (Ross) Antarctic Expedition"
This is the earliest known concessionary letter from the Falkland Islands and one of the earliest known letters from Antarctic exploratory expeditions (the only preserved letter sent from Ross's expedition).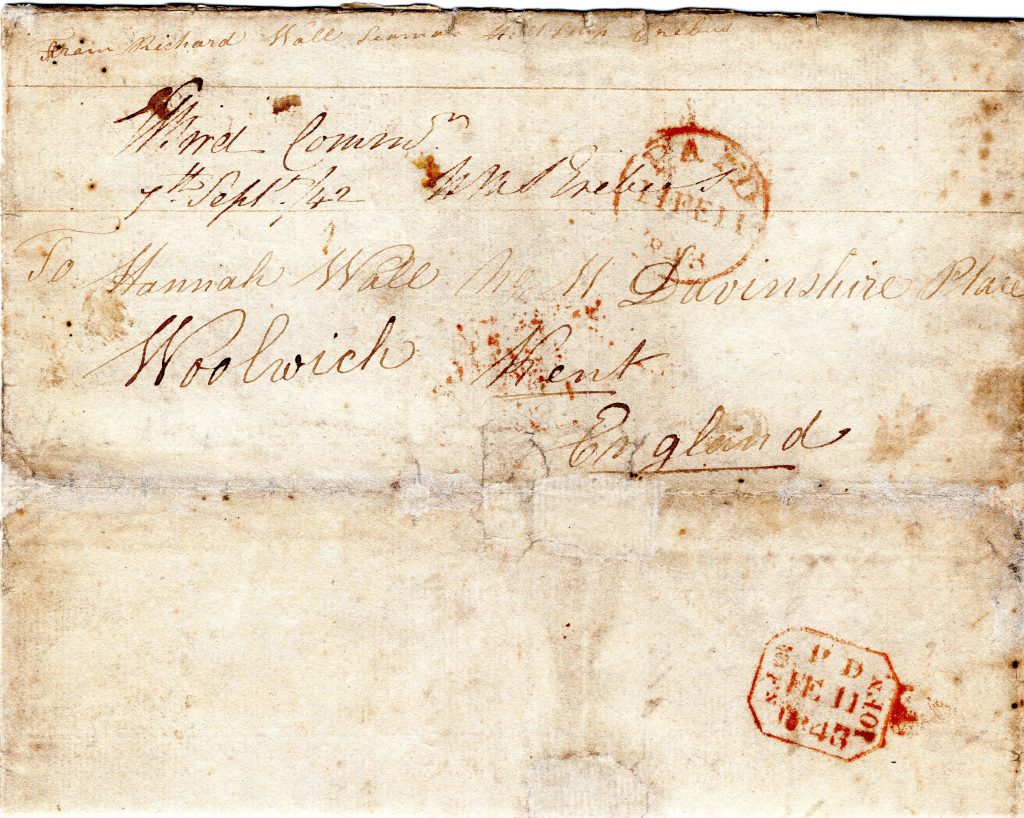 1897-99 "Belgian Antarctic Expedition" – the first scientific expedition in Antarctica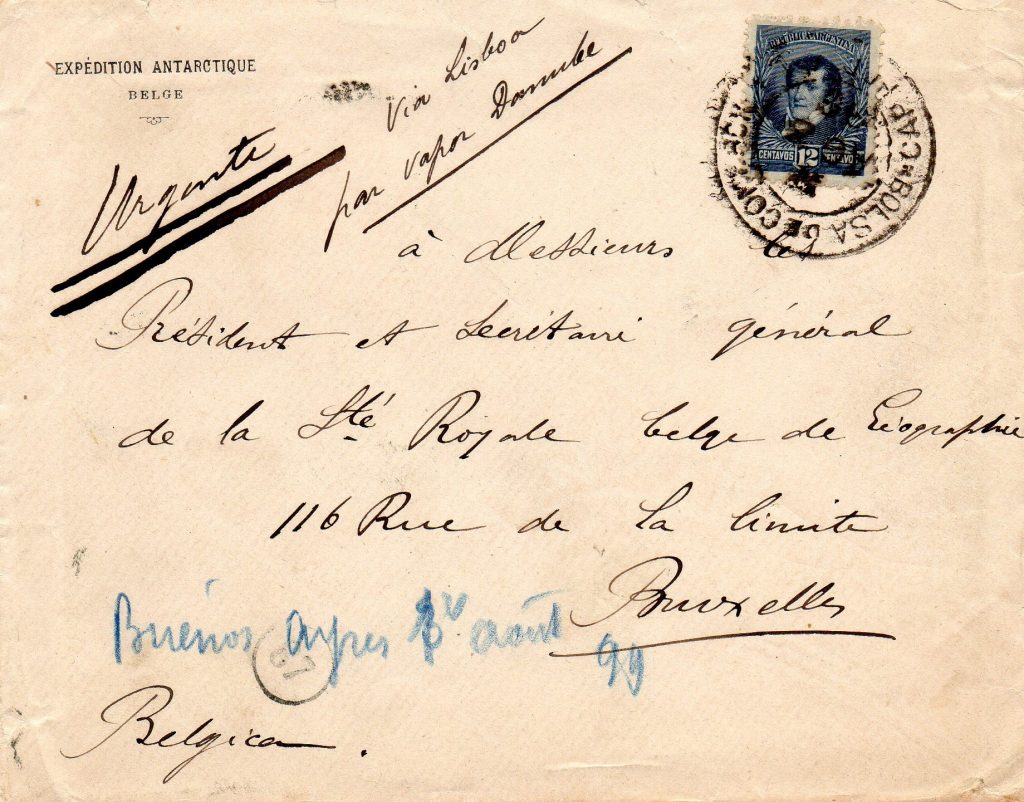 Of course, two famous competitors on their way to the South Pole must not be missing.
1910-12 "Norwegian (Fram) Antarctic Expedition" (Roald Amundsen)
"Fram-Expeditionen" printed envelope sent by expedition leader Roald Amundsen to his brother Gustav at Kristiania. "Sent by R. Amundsen from the South Pole journey", sent from Buenos Aires on 22 April 1911.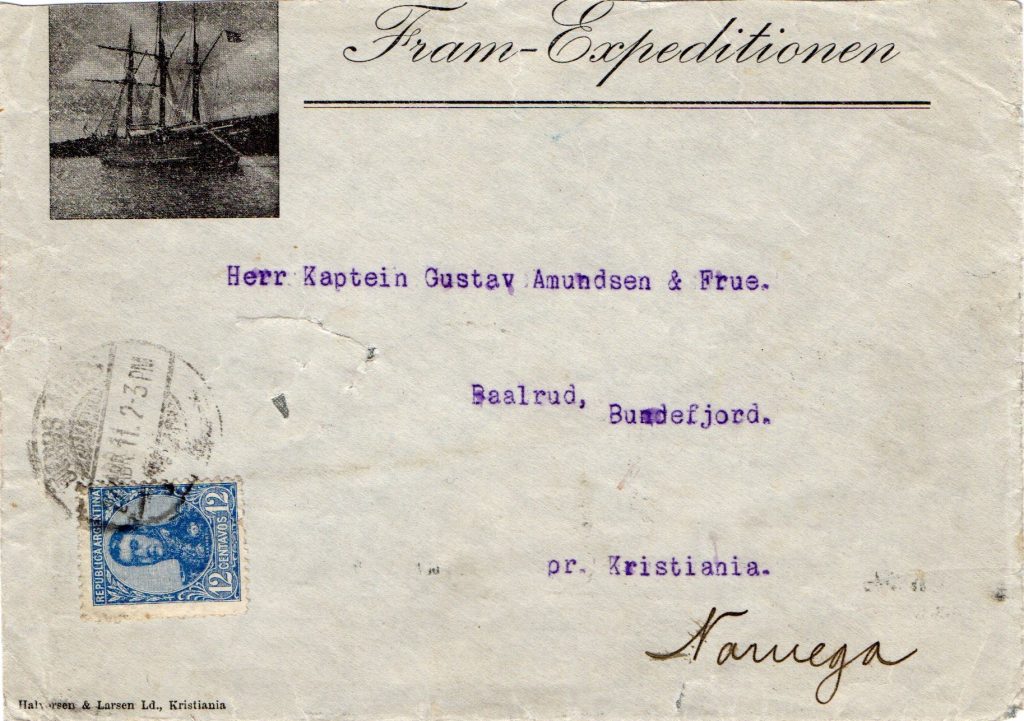 1910-13 British (Terra Nova) Antarctic Expedition
Captain Scott canceled this cover at Cape Evans, 9 February 1911, with the expedition post office's postmark and used special expedition postage stamp (overprinted by NZ) .