British Imperial Trans-Antarctic Expedition, 1914–1917
Hugh Osborne FRPSL
The expedition is considered to be the last major expedition of the Heroic Age of Antarctic Exploration. Conceived by Sir Ernest Shackleton, the expedition was an attempt to make the first land crossing of the Antarctic continent.
Sir Ernest Shackleton, his Weddell Sea party and crew arrived on 5 November 1914 aboard Endurance (built at Framnæs shipyard in Sandefjord, Norway; completed 17 December 1912).  The Expedition set sail on 5 December 1914, heading South for the ice and the Antarctic continent.
1914 (December 4) Postcard – Sent at 1d rate, cancelled by datestamp SG2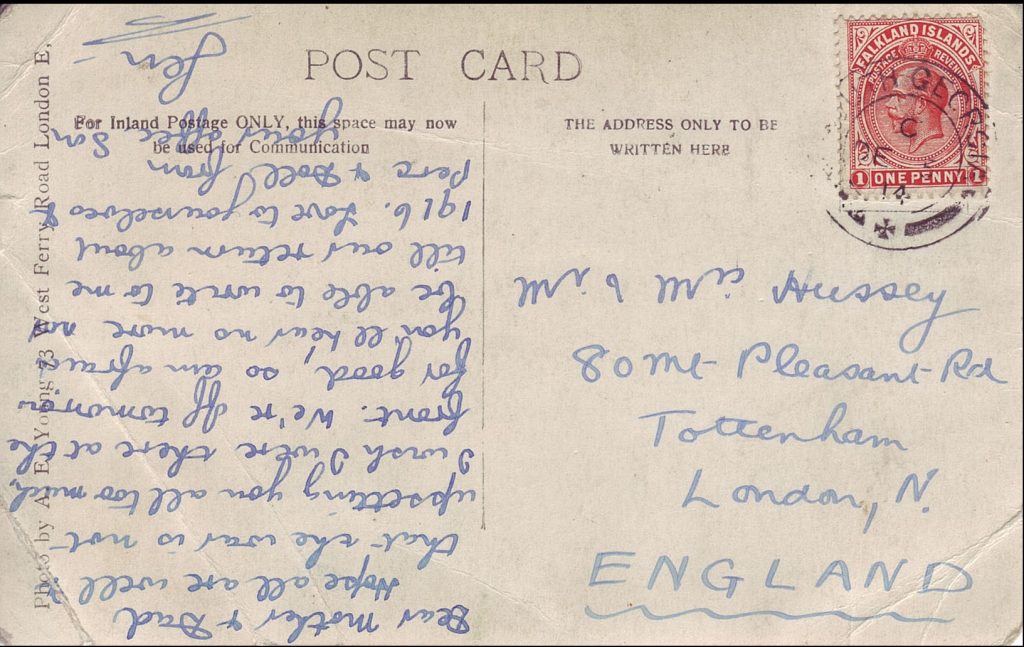 Datestamp SG2 was introduced the previous month, November 1914, so an example of very early usage.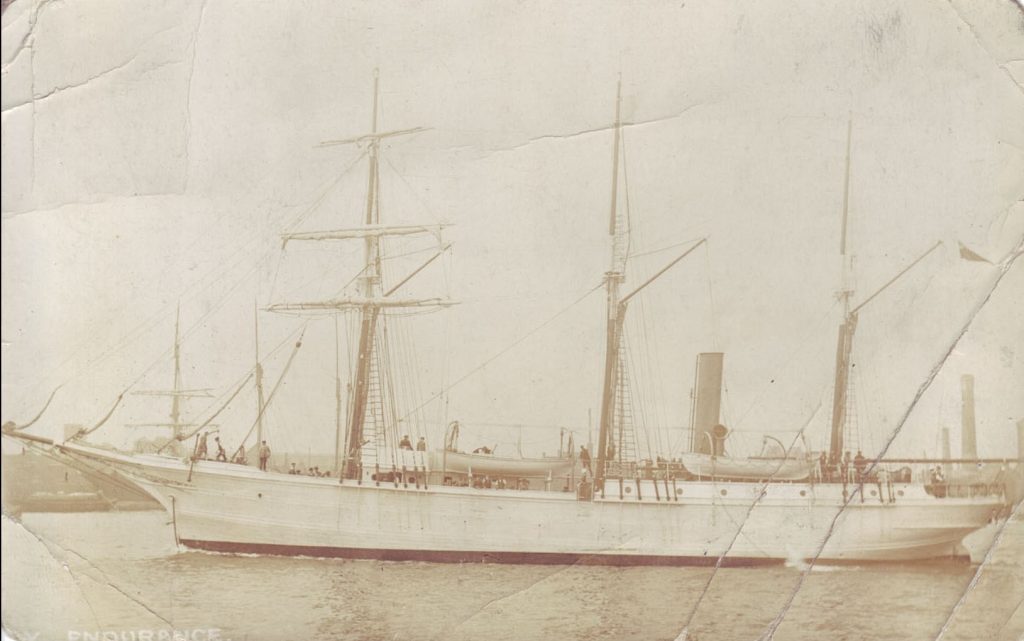 Leonard Hussey (1891 – 1964) was a meteorologist, one of six scientific staff aboard Endurance.  He would eventually edit Shackleton's Expedition account "South", and was with Shackleton at his death on South Georgia in 1922.