Polar Memorabilia
1901-1904 – SCOTT´S FIRST EXPEDITION – Discovery Expedition
The Bronze Polar Medal without bar was awarded to five members of the Discovery who did not fulfil the above condition for silver medal and to the crews of the ships Morning and Terra Nova.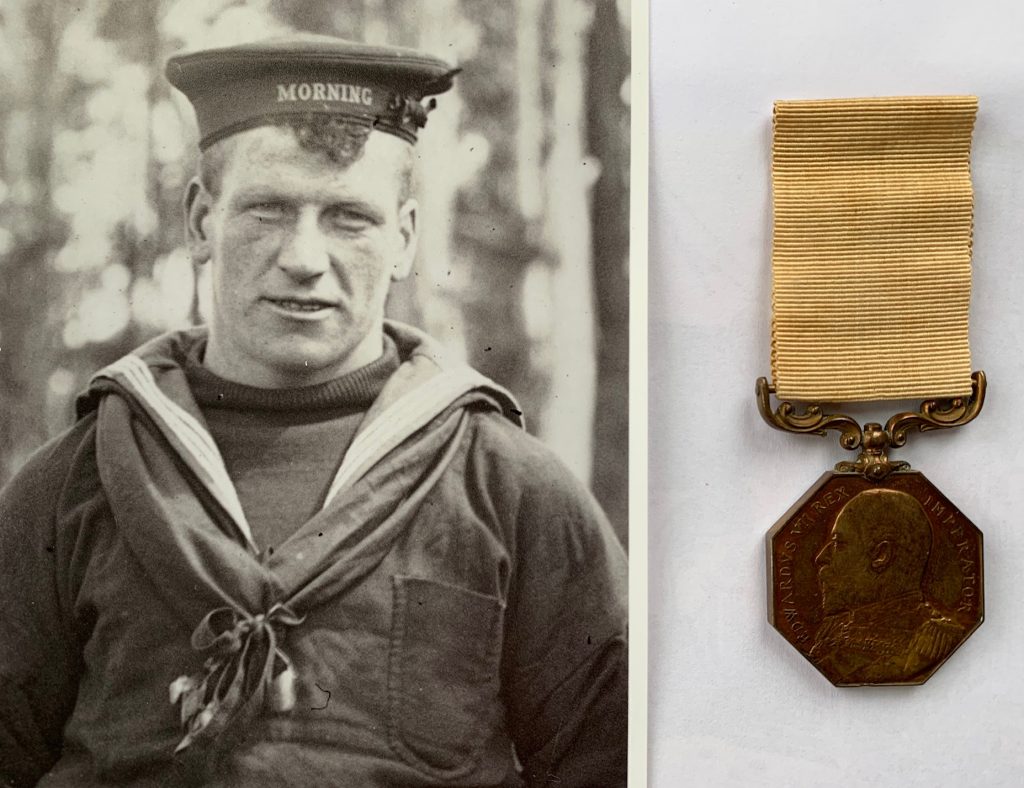 This Bronze Polar Medal for O. Riley. He was a crew memberon the ship Morning for both of her voyages to the Antarctic and he was also featured in the book "The voyages of the Morning" with an image which is attached.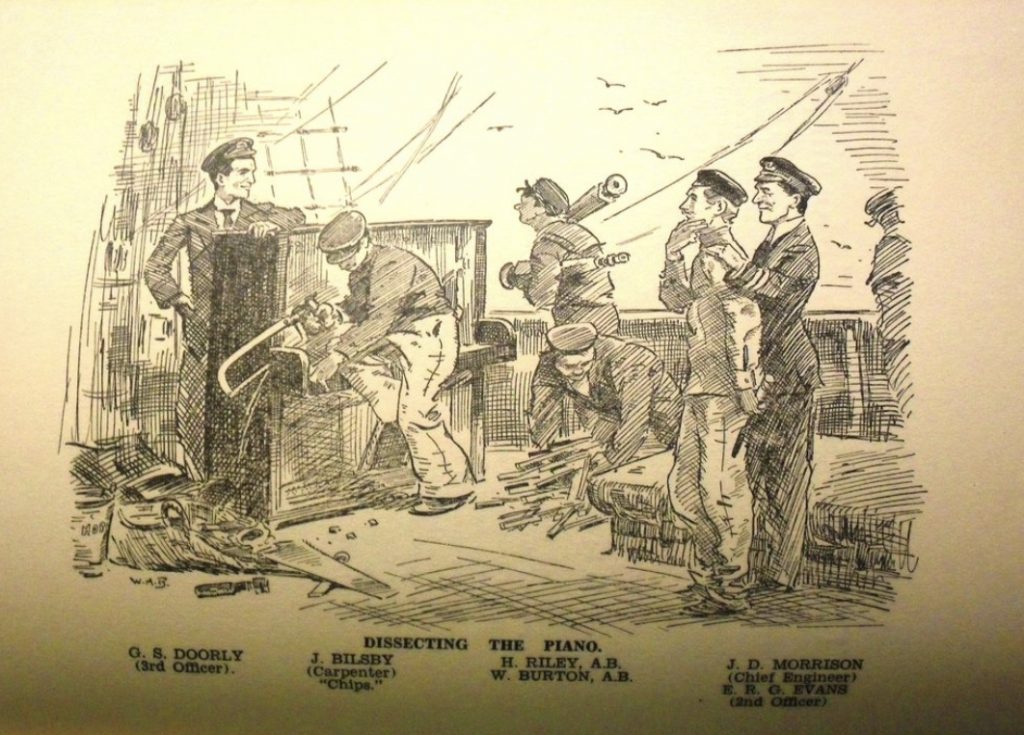 O. Riley is the man standing in the middle carrying parts of the piano! The piano was presented to the ship before she left and was then cut up by the crew and re-assembled below decks. The men then gathered around the piano every night. A book named "Songs of the Morning" was then later published too!
1901-1904 – DISCOVERY EXPEDITION – CHARLES ROYDS MEDAL
The Antarctic Sporting Medals were given to serving officers on the Discovery Expedition as prizes for their sporting achievements, ranging from sledge-pulling to rifle shooting and skiing. The medals, struck in advance of the expedition, were devised as a way to keep morale high, with sporting events arranged to alleviate boredom during the long winters.
Avers: A silver sporting medal awarded to First Lieutenant Charles W.R. Royds, the obverse with expedition emblem of a penguin on an ice-floe, an iceberg behind surrounded by the raised legend "DISCOVERY" NATIONAL ANTARCTIC EXPEDITION 1901
Revers: The reverse with raised legend "ANTARCTIC/ SPORTS/ WON BY" engraved beneath LT. C.W.R. ROYDS, R.N.
1910-1913 – Scott´s Last Expedition
The Terra Nova Expedition, officially the British Antarctic Expedition
THE WHITE RIBBON – Silver Medal
The medal with bar "ANTARCTIC 1910-13" was awarded in silver to shore party and those members of the Terra Nova who made more than one voyage. Steward W.H. Neale was the owner of this medal, he was a member of Ship's Party of the Terra Nova. He was a well-known member of the crew. He is mentioned in the diary of Captain Scott and also in "The Worst Journey in the World" by Cherry-Garrard and "South with Scott" by Rear Admiral Evans.